25 Reasons to Move to Kentico Xperience MVC - Part 2
Introduction
This is the second part of my 25 Reasons to Move to Kentico MVC blog post series. I am going to continue the list as it pertains to the marketing / content editor role at an organization. If you haven't read part 1 of the series, shame on you, but feel free to go back over and read that first and then jump back here.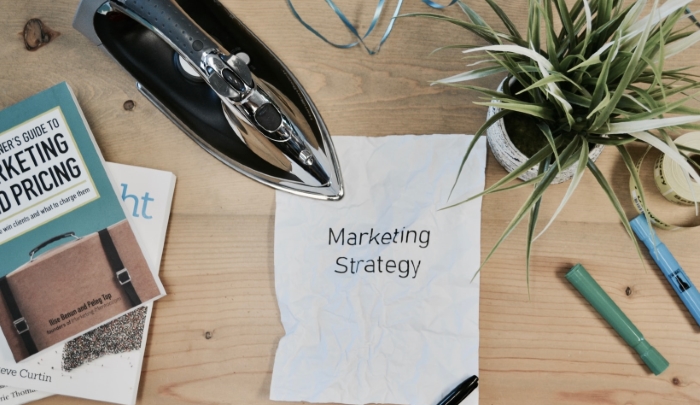 Marketing Benefits of a Modern Stack like ASP.NET Core MVC
The next set of benefits is focusing on the marketing people in the conversation. The reasons below illustrate and identify the reasons why this again, is not just a technical improvement. All marketers should be aware that the paradigm shifts in Kentico Xperience MVC. Gone is the Page Menu Item page type with full WYSIWYG textboxes and Design tab of a page that was dangerous in the wrong hands. Now Marketers need to think intelligently about their Content Model and how they are going to working with structured content in MVC.
The MVC focus of Xperience also introduces the sleek Page Builder system for working with content in DXP. This system is designed to make it so marketers can create layouts in their websites without having to have developers create new Page Template after new Page Template.
Let's get back into it.
11. Enhanced SEO
The ASP.NET Core MVC framework gives the website the ability to achieve a higher SEO score with less work because it can easily follow today's best practices for SEO. What I mean by this is that the older legacy portal engine would dump code to a page that was out of your control, it was controlled by how Microsoft originally developed it over 10 years ago. SEO techniques have marched on since 10 years ago, and often times developers would have to fight the Portal Engine to efficiently render clean semantic markup that Google and other search engines love.
Current SEO best practices revolve around having quality content as much as having blazing fast web page loading speed. Page speed metrics like time to first byte (TTFB), largest contentful paint (LCP), eliminating non-blocking resources for Fonts and CSS, and other technical acronyms matter more than ever. The way MVC lets you organize, order, and craft your code greatly impacts those page speed metric scores. Adding one unoptimized webpart in the Poral Engine could destroy your score and you may not even know. This is a more controllable scenario in MVC.
12. Metadata Control
This reason is related to the previous reason for sure but having the ability to control metadata tags like OpenGraph Title, OpenGraph Description, and OpenGraph Type is easier in a system where we control 100% of the markup.
Also because of MVC forcing you into having a strong Content Model, the content you need to power multiple metadata tags is more prevalent in your solution. You can easily grab fields of an article or product sku and re-use them in metadata, rich snippets, and schema.org markup. If these were all nested in WYSIWYG content that would be difficult to accomplish.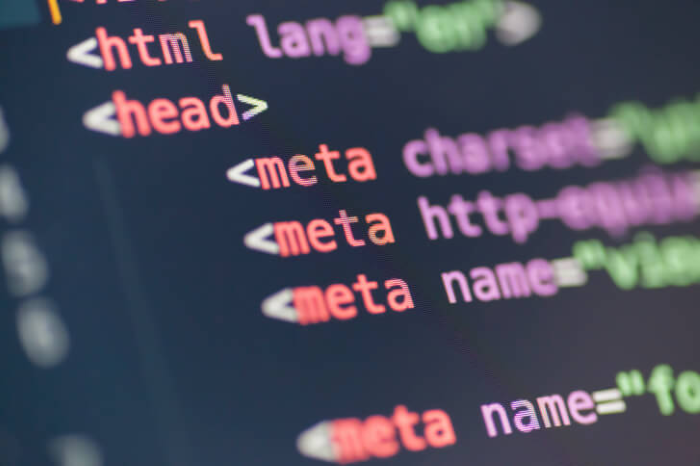 13. Streamlined Editing Experience
I have mentioned the Page Builder system above in this sections introduction, so I'm hoping you are now familiar with it if you were not before. But the new streamlined editing experiences (creating and editing pages is faster) is a welcome addition to the platform in MVC because of the Page Builder.
Content teams now only have to worry about the Page tab and/or Content tab to manage their content. The Page tab is for working with the presentation and preview layer of a page of the website. The Content tab has the structured fields that populate a piece of content's title, summary, description, related content and/or images and media. It's the best of both worlds being able to edit an article or product in one spot, click publish and have the website update visually on the detail page, list page, or home page roll up section.
14. Faster Landing Pages
The new MVC Page Template system that works on top of Page Builder is not the same thing as the old Portal Engine Page Template system (even though the name is a bit confusing). MVC Page Templates are created by marketing teams on demand, and they are created with much less developer assistance. This new MVC Page Template system can be thought of as a quick starting point to replicate content and layout of a landing page with less than 3 clicks of a mouse. It's a short cut to quickly replicate and reuse a landing page for a new monthly campaign or different email marketing page asset. Marketers can tweak variants of the layout (think move between 1 column landing page, vs 2 or 3 column landing page) without having to touch the code. The URL to each landing page is fully customizable, and the landing page itself can easily be personalized.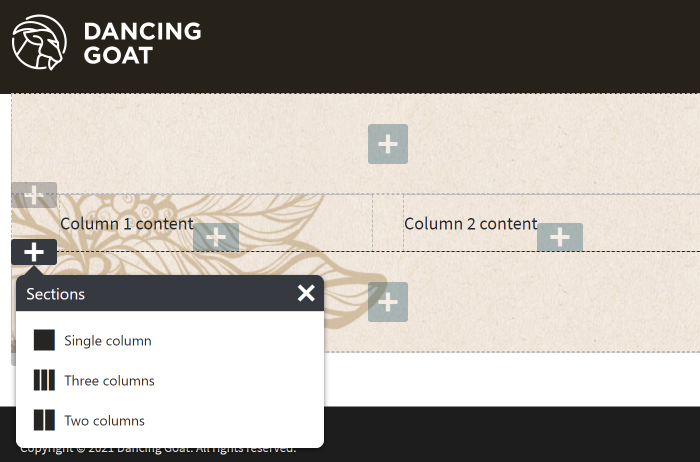 15. Easier Content Personalization
Speaking of personalization… one of the large improvements in Kentico Xperience 12.0 SP1 and 13 is the simplified Content Personalization and A/B Testing features. Previous to the MVC version of these features an editor would have to bounce around the Kentico Xperience Admin tool into multiple different applications and screens to introduce personalization and testing into their landing pages. Now, with MVC, it is all in one place on the Page Builder tab. Each and every section and widget on the Page Builder has the ability to be personalized based on the configuration available all in one screen. This interface was completely redone to reduce confusion and "bounce" between screens. This improvement should translate to less time required to build and deliver a landing page for marketing teams.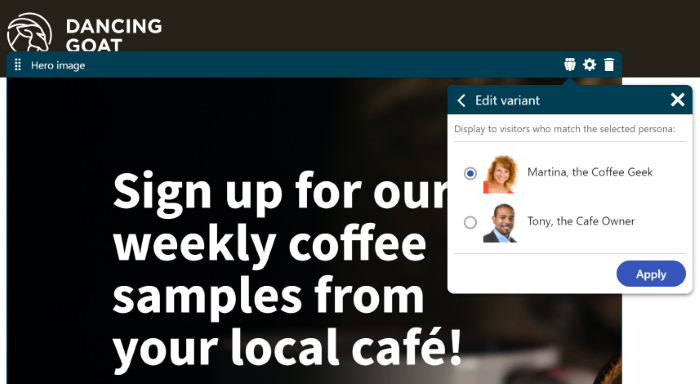 16. Better Lead Forms
Kentico Xperience 12 and 13 MVC include a new Form Builder system that has been rewritten in MVC. The new solution makes creating on line forms easier than ever for Marketers, and these new forms look and feel like your branded site (including mobile friendly responsiveness) as opposed to just a non-responsive table of fields. The new Form Builder also makes integration with Marketo, Dynamics CRM, and other CRMs easier than ever thanks to Connect for Kentico.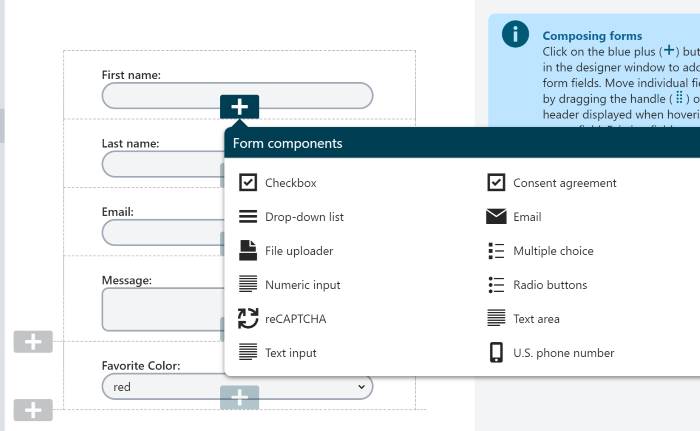 Keep Reading More Reasons
This is the second post of the series that focuses on answering the question of "Why MVC?" once and for all. It has focused on the marketing benefits of migrating to MVC from a Portal Engine based Kentico Xperience website. The last part of the series is coming up next. I am going to finish the list as it pertains to the technical aspects in part 3 of 25 Reasons to Move to Kentico MVC.