Xperience by Kentico is Here
Introduction
I'm excited to release a new version of my blog, completely re-architected for Kentico's new next generation platform, Xperience by Kentico. In case you hadn't heard, Kentico launched the first full version of Xperience a week ago to the public. I have been lucky enough to be taking Xperience for a test ride for the last 10 months or so. I've seen the product progress and mature. Now, the new Digital Experience Platform (DXP) powers this blog at Mcbeev.com. The results are a breath of fresh air.
If you are not sure what Xperience by Kentico is, check out my blog post series Xperience by Kentico at 20,023 ft where I detail out what the next gen platform can do.
Mcbeev.com Previous Version (Kentico 13)
I was running on Kentico Xperience 13 for the last few years. The big part of that build was moving from .NET Framework and the legacy Portal Engine development methodology to .NET Core and ASP.NET Core MVC as the development methodology. You can read more about that transformation at that previous link.
The Kentico 13 site served me well. It was an improvement over version 12 for sure. Overall though, the reason that I upgraded boils down to the need for modernization. Even the 13 site was starting to show its age. The front end code was getting long in the tooth, the deployment process was a little bit more complicated than I liked, and the C# codebase needed some simplification. It was time to move on.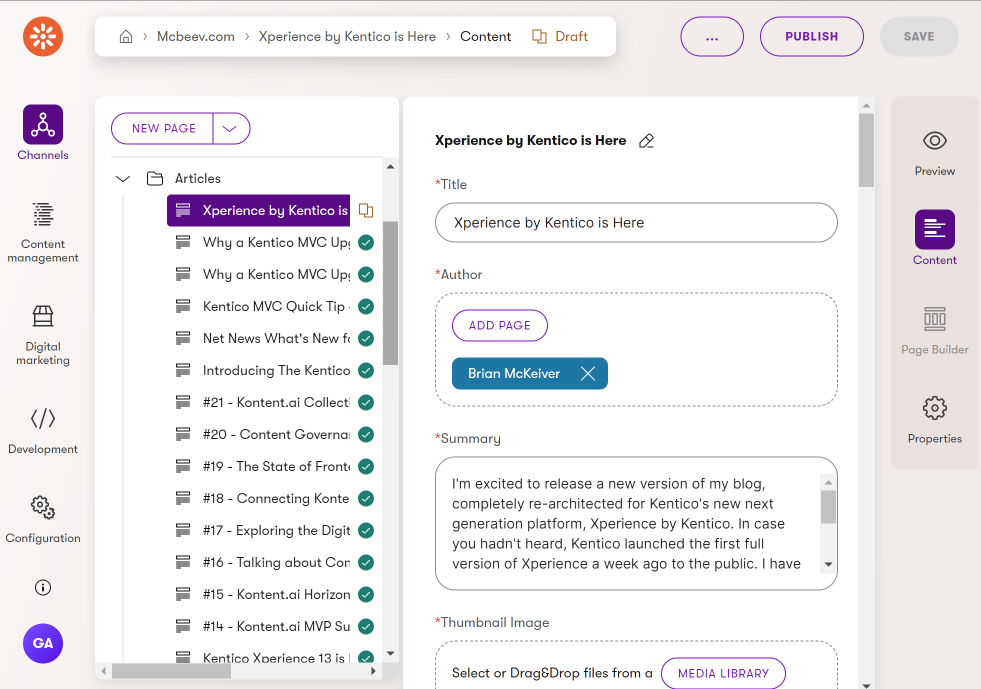 Mcbeev.com Present and Future (Xperience by Kentico)
This time I was able to re-use much of the front end code and migrate the backend to .NET 6, the current LTS version (Long Term Support) of .NET. Soon, most likely in just a few short weeks (in the middle of November 2023), Microsoft will release .NET 8, which will then be the LTS version of .NET. I will jump to that version as soon as Xperience by Kentico supports it. Luckily, one of the benefits of being on the newest stack, is that the upgrade from .NET 6 to .NET 8 will only take minutes, not hours or days of work. I'm excited to have a modern solution.
When it comes to the DXP itself, I'm thrilled with the developer experience, the content editing experience, overall speed of the interface, and performance on the live site. It truly is a breath of fresh air.
Kentico Connection 2023 Nashville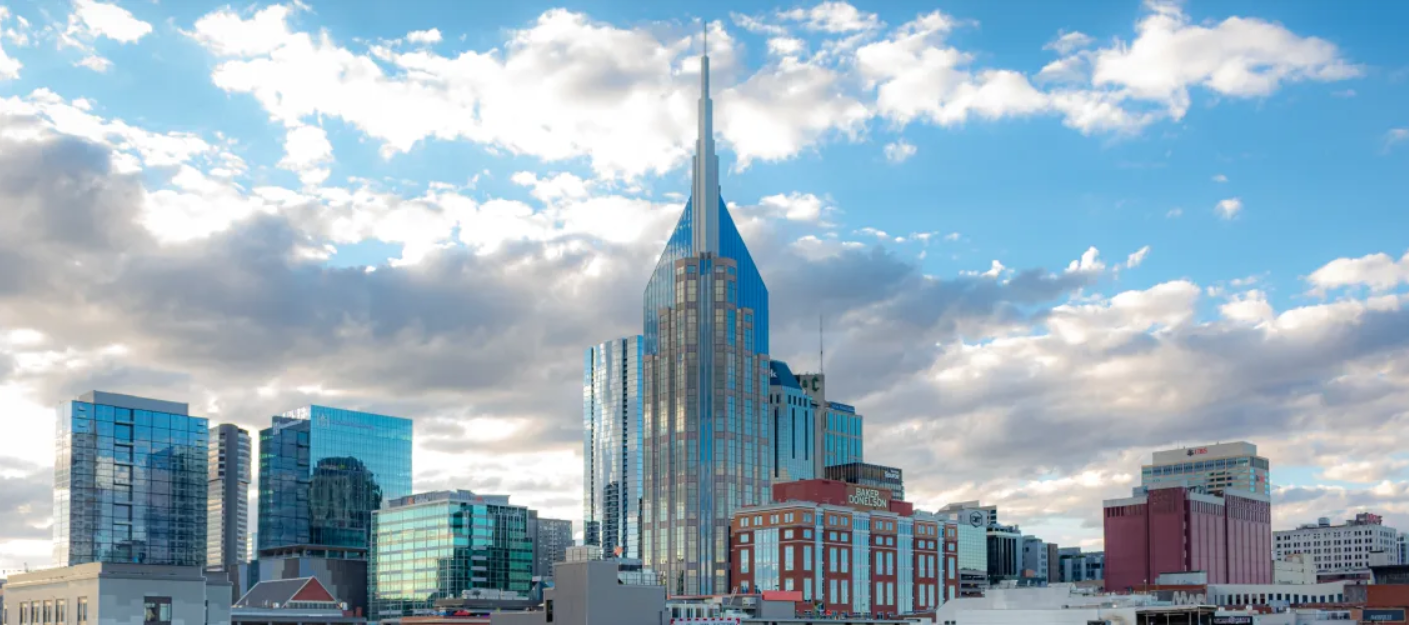 I will be giving the full scoop on my migration from Kentico Xperience 13 to Xperience by Kentico at the upcoming Kentico Connection conference in Nashville (Oct. 25th - 26th, 2023). You can catch both of my sessions on day 2 of the conference.
Session 1: It's not you, it's me: Why I broke up with Kentico Xperience 13 for Xperience by Kentico
This session aims to show the compelling reasons for modernizing your CMS while shedding some light on the capabilities of Xperience by Kentico. Why break up with Kentico Xperience 13 for Xperience by Kentico? Well, it's complicated. Kentico Xperience 13 and I have a long history and an amazing track record of success. But it's hard to ignore the appeal of what's next. Whether it's modern technology, multichannel capabilities, or cross-site tracking features, Xperience by Kentico offers a comprehensive solution. I'll share my real-world experience on how I successfully transitioned a project to Xperience by Kentico, reaping the benefits along the way. Leave knowing why Xperience by Kentico could be your future, offering not just a platform but a pathway to success. Don't worry, Kentico Xperience 13; I hope we can still be friends.
Session 2: Pack your bags, we're moving: A migration toolkit review
Let's explore the practical steps for migrating from Kentico Xperience 13 to Xperience by Kentico. This talk provides a detailed walkthrough of the newly minted Migration Toolkit, covering its essential features for data extraction and population into Xperience by Kentico. We'll clarify the process, highlighting how the toolkit helps reduce manual effort and duplicate entry during the migration process. This session offers valuable insights, tips, and live demos to help you navigate your migration journey more effectively. So, pack your bags; this Migration Toolkit session aims to make your transition to Xperience by Kentico as smooth as possible.
On the fence about attending? Then check out the full agenda for Kentico Connection Nashville. If that isn't enough, I can also say you might see four of us from BizStream at the event as well, since we are a sponsor once again.
Conclusion
Post conference I will wrap up my existing blog post series, Xperience by Kentico at 20,023 ft. That will give even more details about how I migrated Mcbeev.com from Kentico Xperience 13 to Xperience by Kentico. Stay tuned.