Introducing the Kontent Rocks Podcast
Introduction
It's the end of an era for my old Kentico Rocks podcast and the beginning of a new era for my podcast going forward. That's right, I have decided to rename, rebrand, and re-focus my podcasting topics in 2021. Kontent Rocks will talk about all things Kontent by Kentico in the .NET, Azure, and JAMStack world.
The Reasons Why
I started Kentico Rocks as a podcast in 2013 with my good friend Bryan Soltis. At that time, the CMS world was little bit simpler. We only had traditional CMS to talk about back then. Fast forward to today, and the industry, technology, and digital needs of CMSs have evolved rapidly. Now the market is full of Digital Experience Platforms (DXPs), Headless CMSs, Decoupled CMSs, Composable DXPs, and whatever other combination of letters come next to define content management and experience management on the web. Originally talking about Kentico CMS as a traditional CMS via the Kentico Rocks name made sense. It was a nice one to one relationship.
However, over time, as Kentico changed to Kentico Xperience for it's updated DXP/CMS solution and went with their dual rail strategy of adding Kontent by Kentico as Kentico's Headless CMS offering, the name Kentico Rocks has made less sense. Even though for the last three or four years I have been talking about both Xperience and Kontent on the podcast. The time has come though. I am following in Kentico's steps here and have decided to relaunch the podcast as Kontent Rocks.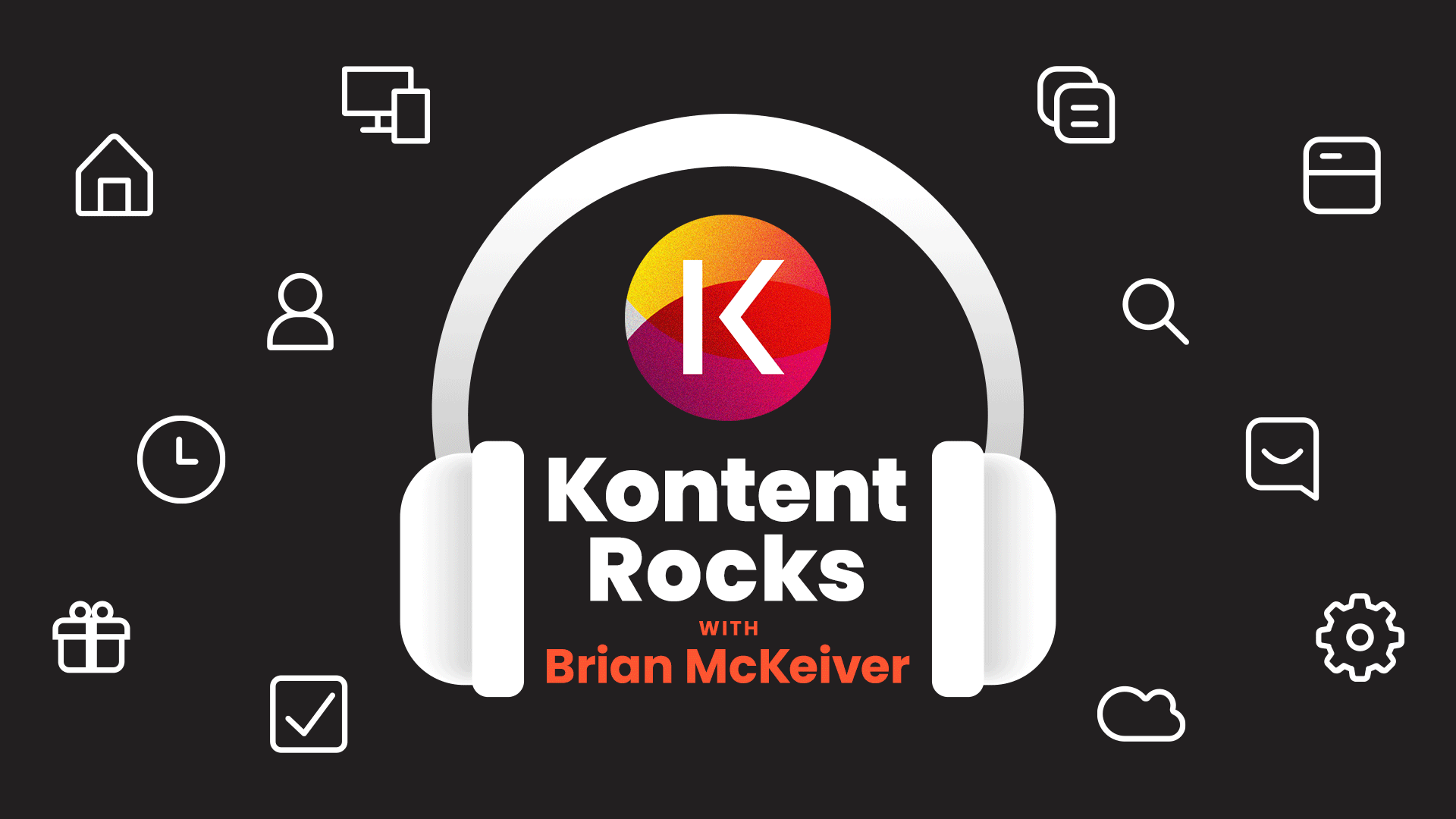 Listen to the first episode of Kontent Rocks all about Kontent Horizons.
Kontent Rocks will be more focused on helping the user / developer community to learn more about Kontent by Kentico. My goal is to focus on how using the Headless CMS can best happen. I'm taking a slant on it from the .NET and Azure side of the world, because I think Kontent is a great fit in that space.
What About Kentico Xperience?
Does this all mean that I am going to stop focusing about Kentico Xperience? Well no, not eactly. I've been a fan of Kentico Xperience since version 3.1a, that isn't just going to go away after 10+ years. The plan is to either start up a second podcast with a new name and new focus on just Xperience, or, shift my time to the Ask the Experts series that myself and the other Kentico Xperience MVPs are working on over on YouTube. I still love Xperience and will still help out there, and still blog about Kentico Xperience here at Mcbeev.com.
What's Next
I am still working on all the rebranding efforts, but the first episode of Kontent Rocks is recorded and ready to go. I just need to work on all the places to update the feeds, logos, names, and such. Look for it soon here at Mcbeev.com and on my Youtube channel.